With a variety of skills and strengths, our small but powerful team packs a punch. We believe that our brand is as strong as the individuals behind it.
If you haven't heard this girl sing, do yourself a favour! Meet Keren – a hugely talented Capetonian with the voice of an angel and the newest member to join our team. An artist at her core, Keren began her barbering journey with us early 2020; her dedication, commitment, and passion to the trade are going to make some serious waves. People, their stories and the ability to make them feel like the best version of themselves make her happiest. Give her a GnT, put some (many!) dogs in the mix and surround her with friends and family and you have a winning formula. Witty. Competitive. Smart. A boundary pusher. We are so happy to have this power-house on board!
Book Now
Our own Foxxy Cleopatra; this effortlessly cool, uber-stylish, strong-willed and immensely talented lady is our newest addition to the brotherhood. With a lengthy background in the grooming industry, Natacha comes with a wealth of experience and talent. Yoga, the outdoors and her family (pugs included) are some of her greatest loves. She brings a fantastic energy to our team, with a calming glow to her at all times. Don't be fooled by her quiet nature; growing up with 5 brothers, Natacha knows how to handle her own. She is a master with the scissors and will make you feel like she has given you every ounce of her talent. We could not be happier to have her part of our team!
Book Now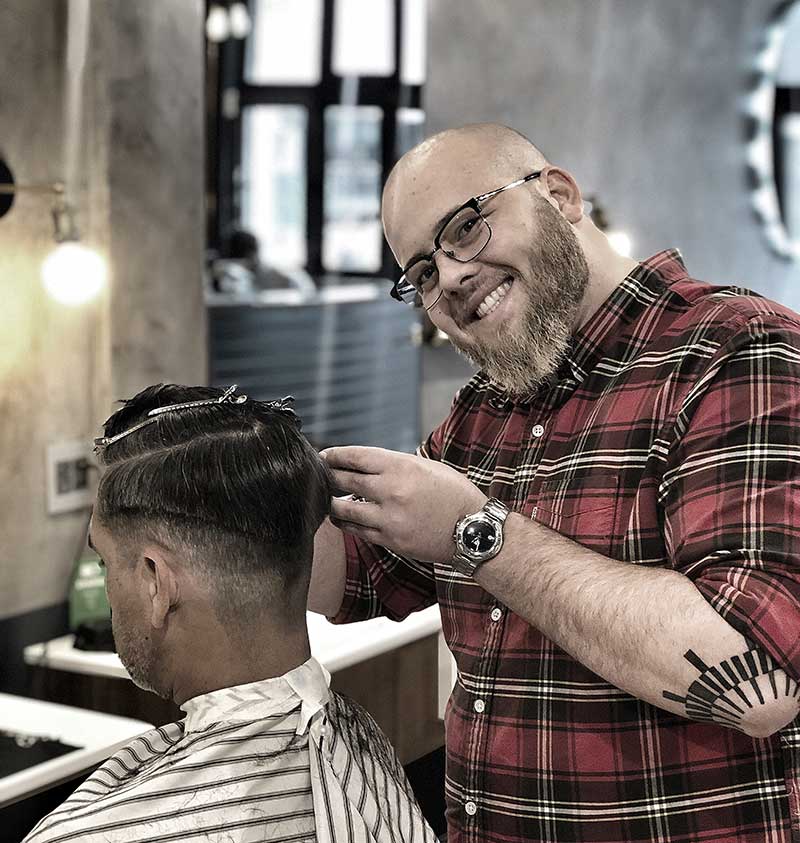 Jared – the barber / singer / songwriter / sock king – grew up in Kimberley, schooled in Grahamstown and has been living in Cape Town for close to five years. With a natural aptitude for style and hair, he began his career at an early age and has become a force to be reckoned with. Alternate rock, a kick-ass motorbike, his girlfriend and his two cats are on top of this party rocker's list of favourites. With masterful fade-work and superb styling skills, we couldn't be happier to have Jared part of our crew.
Book Now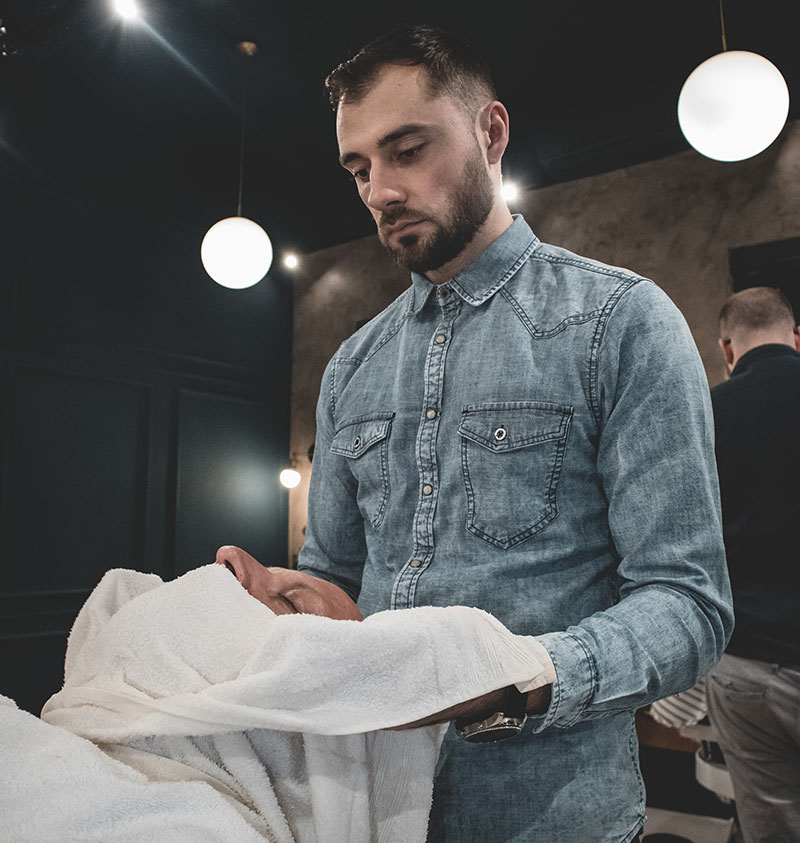 Danilo is a master engineer turned world traveler turned barber and an integral part of our Hermanos team. Apart from his dashing appearance and witty sense of humour, he's an avid science lover, loves a good whiskey and holds a conversation in Spanish. His attention to detail is unrivalled (some refer to him as the surgeon!), he gives a cracking cut-throat shave, a superb haircut and he will leave you feeling like you are king of the world! A force to be reckoned with; we are thrilled to have him part of this brotherhood.
Book Now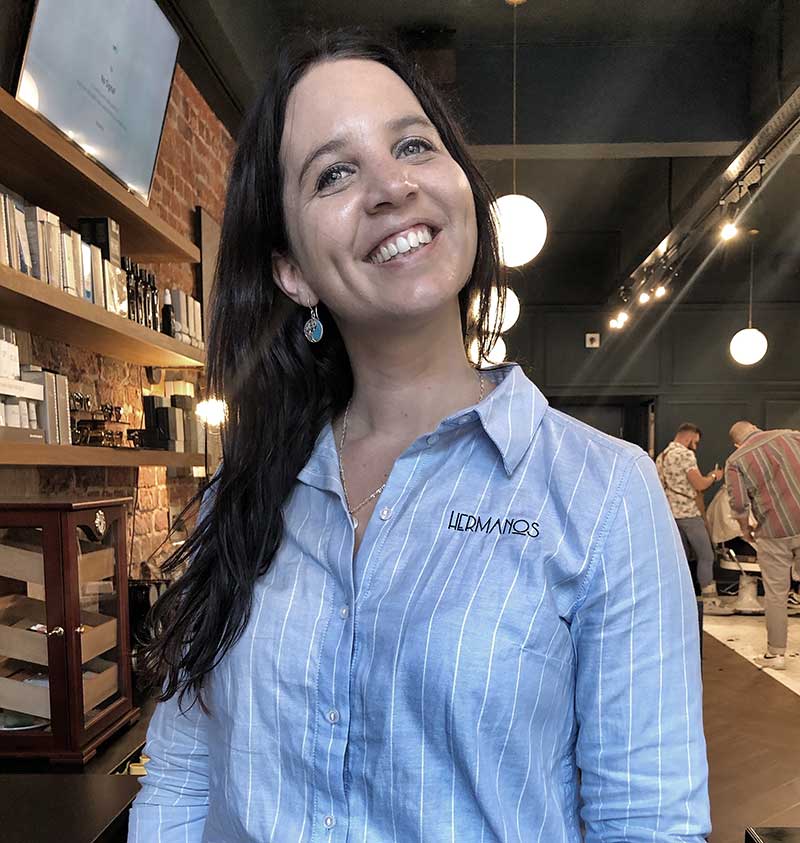 This blue, and very bright-eyed, Japanese obsessed, chess playing party animal goes by the name Charlie! Charlie joined the brotherhood with a zest for life and an innate ability to keep smiling no matter the circumstances. She loves a good whiskey, looks forward to beach days and knows how to play the piano. She manages non-barbering activities in the shop and is a master at lash and brow tinting. Charlie is a core member of our crew and we couldn't be happier to have her on the journey with us.
Email Charlene
Stephan joins our brotherhood with a vision for the future. As the founder of Hermanos, Stephan saw an opportunity to bring the male grooming experience to new grounds, while creating an inclusive and purposeful brand. His diverse career, entrepreneurial flair, and a knack for numbers have brought a refreshing outlook to an old-world industry. Speak to this under-cover geek about Tesla, Space X and all things science and you will win his heart. Offer him a koeksister and you will have it forever.
Email Stephan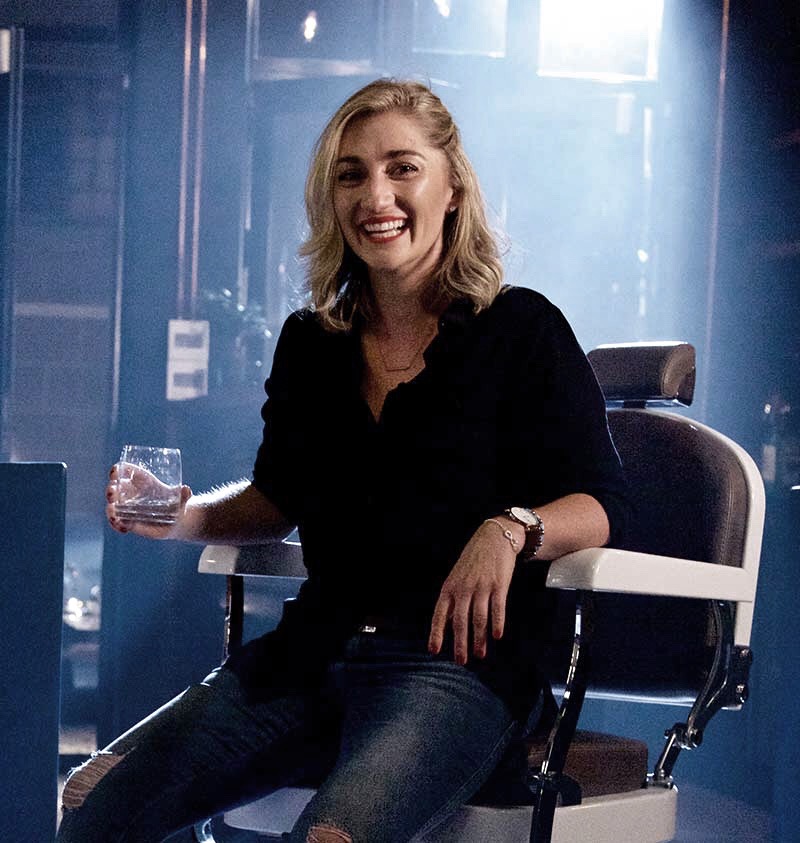 Ilaria – the glue that binds it all together – may be the shortest of the bunch but is by no means the quietest; she has a major presence and an even bigger voice. Owner and founder of Flat White Designs, she is responsible for Hermanos looking good on all social media fronts, digital platforms and maintaining the overall brand. This Business Science, Property Finance and Interior Design graduate likes to keep things classy and on-trend. Make her laugh, and you'll win her over. When you find her in the shop, ask how good her coffee-making skills are…
Email Ilaria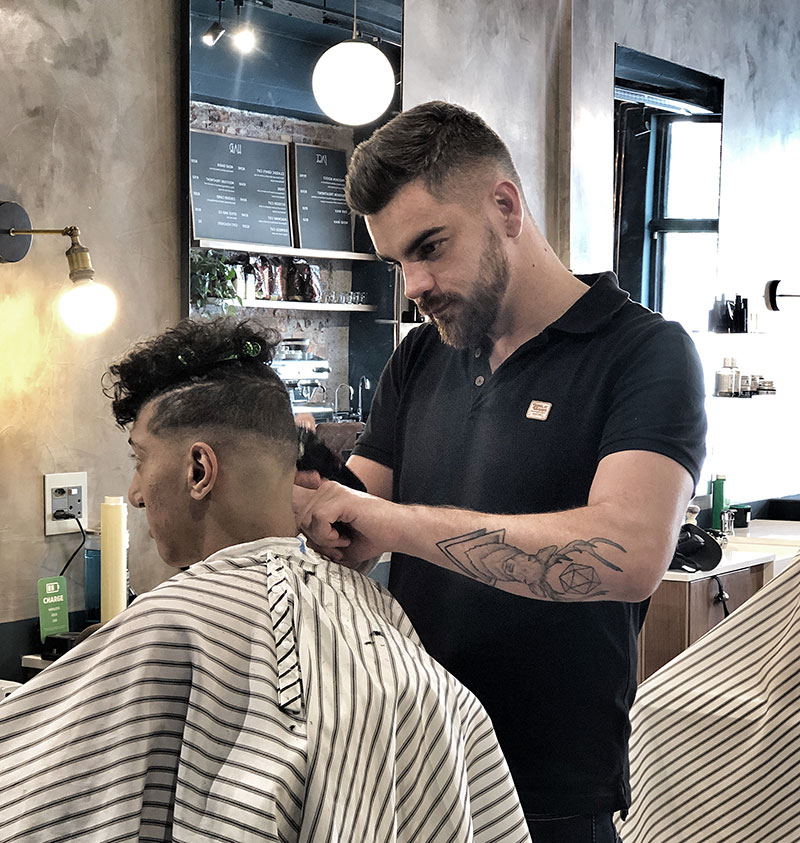 Social butterfly. Petrol head. Master in the kitchen AND amazing barber. Meet Casper; originally a farm boy from Buffeljagsrivier (say that a few times over!) who is versed in IT studies, property and more recently, a barbering course in London, is not afraid of hard work. Great tunes, a camera, some good whiskey and a weekend on the farm are up there on his list of favourites. His creative flair and passion to work with his hands has brought him into the barbering world and we are so happy to have him on board!
Book Now